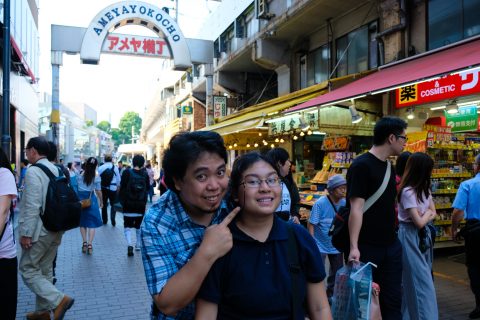 After leaving Asakusa and arriving in Ueno, we found ourselves exhausted of the heat and decided to cool down at the Starbucks at the Ueno Station. We decided to forgo our visit to the Tokyo National Museum as we argued that we would need a lot of time going through the exhibits, which would eventually tire us and we would get another reason to go back to Tokyo because we missed going there.
Finishing our drinks and with renewed strength, we walked a bit further out of the Ueno station to Ameya-Yokocho. Japanese people usually call the street "Ameyoko."
Ameya-Yokocho is an open-air market near the Ueno station. You'll find shops selling seafood, street food, clothes, shoes, fruits, vegetables, duty-free health and beauty shops, and a shop selling Japanese candies (Niki No Kashi).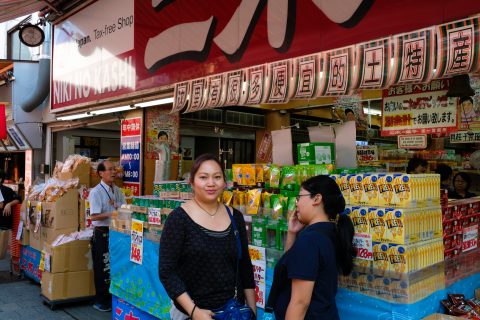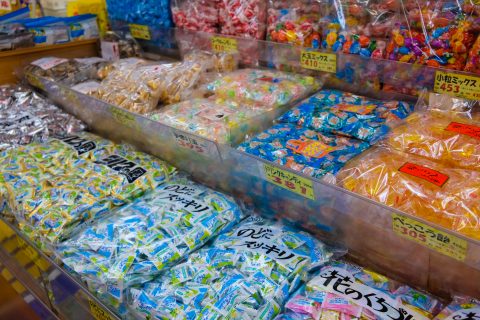 As we were looking for the location of Niki No Kashi, we asked a Japanese saleslady if she knew where it is and she left her station and told us to follow her. She led us to the shop 2 blocks away from her station and we thanked her profusely.
Niki No Kashi is a large candy shop boasts that it has the largest product line-up in Japan. The 2-Floor shop is filled with candy and candy toys.