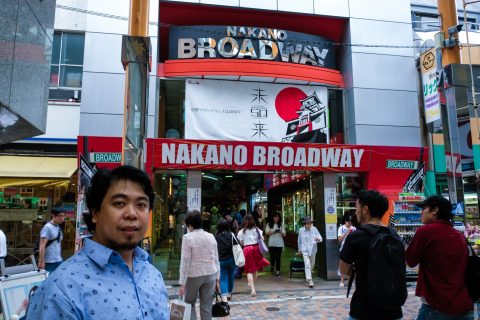 We set out for Nakano Broadway in the afternoon on our second day in Tokyo. It is a shopping complex famous for its many stores selling anime items and idol goods, including more than a dozen small Mandarake stores, which specialize in manga and anime related collectibles.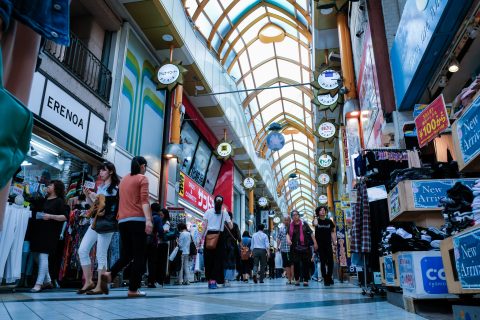 Nakano is about 17-20 minutes from Shibuya using the JR Train. Alighting from the train, it is a short walk to Nakano Broadway itself. Leading to it, you have to pass by Nakano Sunmall, a 225 meter long, covered shopping street with a wide variety of shops, including food joints, cafes, watch dealers, jewelers, fashion boutiques, pharmacies, game centers, book stores and others.
There are four levels of shopping at the Nakano Broadway. The second and third levels are where the many anime and idol related shops are located. You will also find old-school toys and collectibles which can be quite expensive. Mandarake shops are spread across Nakano Broadway.
I wanted to go to Nakano Broadway as reviewers have said that it is the new Akihabara. It still is not. There are more toy stores in Akihabara though you have to go through the whole street, going up buildings and hidden stairways before getting your pound of happiness as a toy collector. I also find the prices in Nakano higher than Akihabara or even Yodobashi.
I've realized I how my taste for toys have changed and how I've been more picky with stuff I want to collect. I would have placed my coins on several Gachapons and bought several small items in our visit to Nakano but came out unscratched and empty-handed. Maybe I'll visit Akihabara to see if it has more to offer than Nakano.