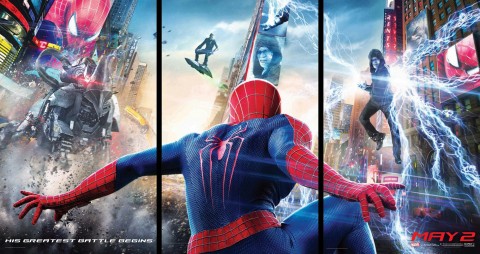 Saw Amazing Spiderman 2 yesterday afternoon at Villagio. Honestly, I'm not that impressed. The film was able to depict and show Peter Parker's witty-side as he appears on the drawn pages of Marvel's comic books. Without giving out spoilers, the main underlying premise of the film was actually good and strengthened Peter and Gwen's relationship. However, having Electro as the main villain was quite a disconnect to the characters of the film itself and was painfully interspersed with Parkers' personal issues. Thus, the film achieves some highs but can't seem to sustain it throughout. People expect continuous action or at least an ascending dash to the climax. I admit that I almost fell asleep on some parts. I would have wanted a villain who was more invested personally with Parker/Spidey. This was what was missing.
I do understand the comparisons between a Marvel Studios produced movie and this movie from Sony. Marvel Studios, its writers, now have a fair understanding of that balance between the story and that wow factor. Sadly, Sony dwelled on the story but failed on the 'Wow'. It failed to connect the antagonist to the protagonist failing to make a movie that would have been enjoyable throughout.
Should you watch it on the cinema? Spidey's swinging from building to building is something to see on the big screen. Other than that, you could always wait for the blu-ray and watch it at home. It's not a movie I'd rewatch again soon.
RATING: 7/10