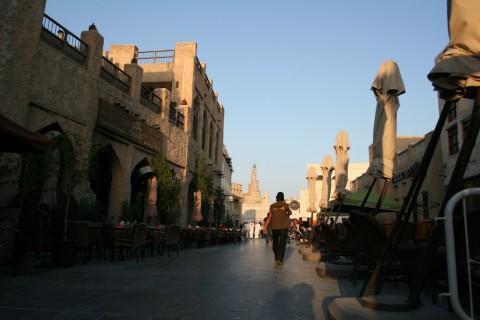 If you have any visitors coming to Qatar, a trip to the Souq Waqif is a must. Not only would you see shops selling middle eastern spices and wares, you can also experience puffing Shisha and trying Arab Cuisine.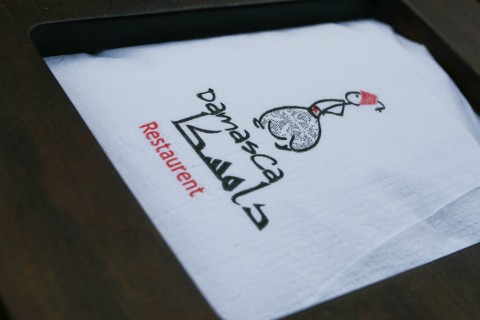 As we waited for the GAMARJOBAT duo to do their stuff, Mavis and I decided to eat at a nearby restaurant, Damasca. Damasca is a Syrian restaurant. The weather was great so we decided to eat outside the restaurant. We ordered Chicken Kabsa, our favorite Hummus and was recommended to try the grilled Kibbe (lamb).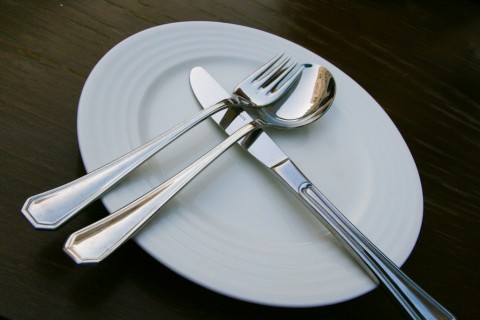 Everything came in less than 10 minutes which signaled that the items we're not cooked of the grill. The Grilled Kibbe was ok. It's minced lamb with some tomato sauce and placed in a pastry. As this was probably just heated when we ordered, the pastry was tough.
As for the Chicken Kabsa, the rice was very flavorful and Chicken was tender and juicy. This can easily be one of the tastiest Kabsa I've tasted. It is quite expensive at 80QR but can be shared by 2. The Hummus was smooth to the taste and has that nutty flavor we love.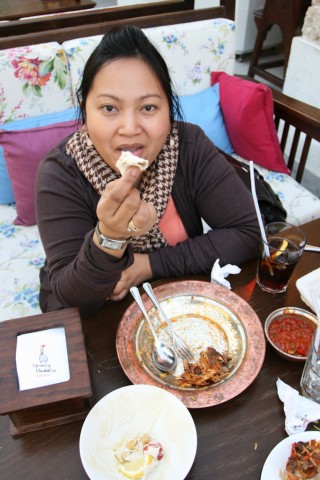 After paying more than 200QR for the food, we deem it was too expensive for the amount of food you get for that amount. We won't probably go back to Damasca in Souq Waqif but would rather try the other restaurants they have around.
Rating: 7 out of 10
The Good: Chicken Kabsa and Hummus
The Bad: Too expensive