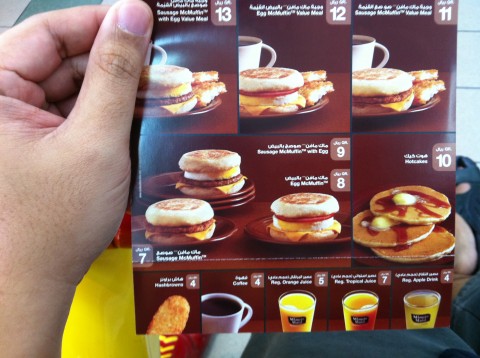 We've found out from a friend that McDonald's started serving their breakfast menu last week through facebook. Being in Qatar for 5 years, it was actually surprising that McDonald's didn't bring their breakfast menu earlier as people here in Qatar are usually up early in the morning. So after having an early appointment with the doctor at 6:45 and ending at 8:45, Mavis decided to try out the McDonald's Breakfast in Qatar and see how it differs from the Philippines or other places where we've had Mcdonald's breakfast. When we were in Hong Kong, McDonald's had Congee as part of their breakfast.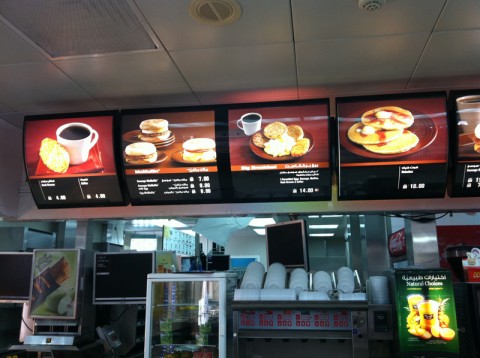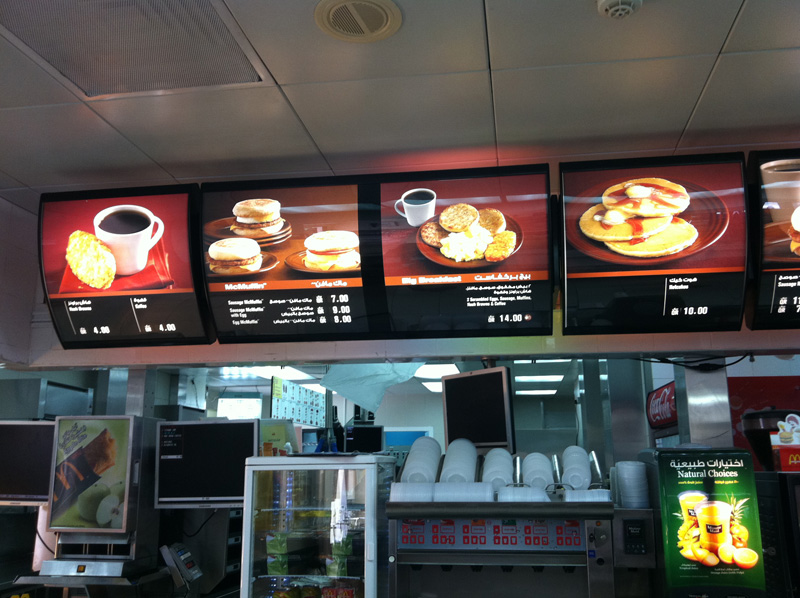 The McDonald's Breakfast is available from 5 to 10 in the morning at Al Suhaim Bin Hamad (C-Ring Road along Toys R' Us) and Markhiya. You have several options like the Big breakfast (14QR) which consists of 2 scrambled eggs, a sausage, muffins, hash brown and coffee. You also get a choice of jam; strawberry or apricot. You may also opt for the Value McMuffin Meals; Sausage McMuffin (7QR), Egg McMuffin (8 QR), Sausage and Egg McMuffin (9QR). The 3-piece hotcake would set you back for 10QR.
As you can see above, the breakfast is served in carton boxes instead of the styrofoam plates we usually get in the Philippines. I don't know which is better for the environment as styrofoam is inorganic while paper means cutting down trees for this purpose. Let the environmentalists decide. Anyway, I wasn't too thrilled about the the whole thing as it seems it has been prepared minutes before we even ordered. The taste is your usual standard fare. The Sausage is good as they're my favorite since way back. Xianelle had the3-piece hotcakes which we're also ok. Again, nothing different nor better than any other Mcdonald's breakfast.